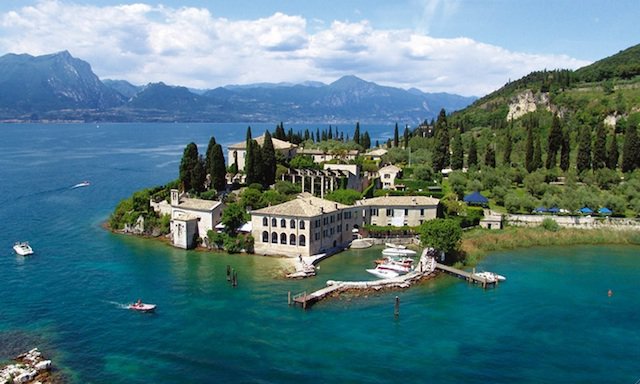 With picturesque scenery, verdant mountains and natural wilderness, the region of Europe is popular for its delightful lakes. These 'Top 10 Most Beautiful Lakes in Europe' are picture-perfect and are a must on your Europe trip planner:
Lake Bled, Slovenia: This picturesque island is surrounded by the Julian Alps and has a beautiful medieval church that reflects in the stunning emerald waters of Lake Bled. It is a favorite campsite offering plenty of activities including hiking, bike rides and boat tours. The film 'Chronicles of Narnia' captures the wilderness of this magical place and the admiring views of the valley. Also visit the Castle perched up on a hill, offering stunning panoramic views of the town and the lake. It once belonged to the Yugoslavian Royal family and is now the summer residence of President Josip Broz Tito.
Lake Geneva: Nestled amidst the rugged Alps and terraced vineyards, Lake Geneva is located between France and Switzerland and is shaped half-moon. Spread across 45 miles, it is one of the most famous lakes in Europe and delights everyone with its charming villages, towns, and castles (Chateau de Chillon).
Hallstatt Lake, Austria: With its charming views, it is no surprise that Hallstatt is a UNESCO World Heritage Site. With the backdrop of spectacular mountains, gorgeous looking lake and slate roofed houses; Hallstatt is also the oldest inhabited town in Austria. It was once the location for world's first salt mine and today attracts travelers to its fascinating ice caves. Walk through the town, explore its vibrant and rich culture and soak in its natural beauty. As a luxury travel experience, Hallstatt offers a laid back, memorable and an exciting getaway.
Lake Garda, Italy: Located between the beautiful country towns of Trentino, Veneto, and Lombardy, Lake Garda is one of the largest lakes in Italy. With the Northern Alps at its backdrop, Lake Garda has beautiful hillsides, perfect vineyards, and scenic landscapes. With its majestic scenery, Mediterranean climate, and romantic coves & beaches, it has also inspired poets and artists all over the world to call it their home.
Plitvice Lakes, Croatia: A natural wonder located in one of the oldest National Parks in Southeast Europe, Plitvice Lakes are famous for its 16 turquoise lakes. Connected with natural waterfalls and cascades, each of these lakes is constructed from travertine, created by exotic plants.
Loch Lomond, Scotland: Loch Lomond is part of the Trossachs National Park and offers breathtaking natural wilderness, inhabited by abundant wildlife. Located near Glasgow, it is the largest freshwater lakes in Britain and is an ideal place for the summers.
Lake Annecy, France: Refreshing Alpine air, sparkling blue waters, and the scenic Savoir region make Lake Annecy a gorgeous place. The town of Annecy is popular for its historic architectural sights and French Cheese. The tour usually combines a visit to mountain commune of Chamonix, the majestic peak of Mont Blanc and the picturesque medieval villages of Geneva, Yvoire and a walk through the town of Evian. Lake Annecy is one of the cleanest lakes in Europe and a popular resort spot perfect for luxury travel. Chamonix is a dream holiday destination offering the best holiday in the Alps and needs to be part of your Europe trip planner.
Lake Como: Explore the Italian charm by the waters of Lake Como. This place has enchanted many artists, musicians and travelers including Flaubert, Rossini and Verdi to call it their home. Surrounded by luxurious mansions, forests and snow-capped mountains, Lake Como offers stunning vistas all around.
England's Lake District: Being one of the finest regions, Lake District National Park lets you explore the region's beautiful and scenic lakes, rugged mountain terrains and unexplored delights.
Lake Kerid: located in an area surrounded by Icelandic glaciers and volcanoes, Lake Kerid, has a unique charm being a volcanic crater lake. Situated in the Grimsnes area of South Iceland, it is referred as 'beautiful blue eye' due to its sapphire green waters and height. This one offers a stunning sight!
A trip to Europe offers worlds' best sights, cities and adventures. Organizing a trip to Europe is an enjoyable experience, but needs meticulous planning. Your Travel Secretary helps you create customized International packages that are exquisite and well-researched. From your passport formalities, luggage, bookings, and reservations, to planning day-to-day itineraries, we make luxury travel more exciting for beautiful memories.