"Yoga is not about touching your toes, it is what you learn on the way down"
Going on a yoga retreat proves to be a major turning point in someone's life so much so that you lead a happy and stress-free life. There are many reasons why you should consider a yoga retreat, a wellness vacation instead of a typical vacation. If you want peace in your, interact with friendly people and explore a destination- all while enhancing wellness, it is definitely your call. Here are few benefits to go on a yoga retreat: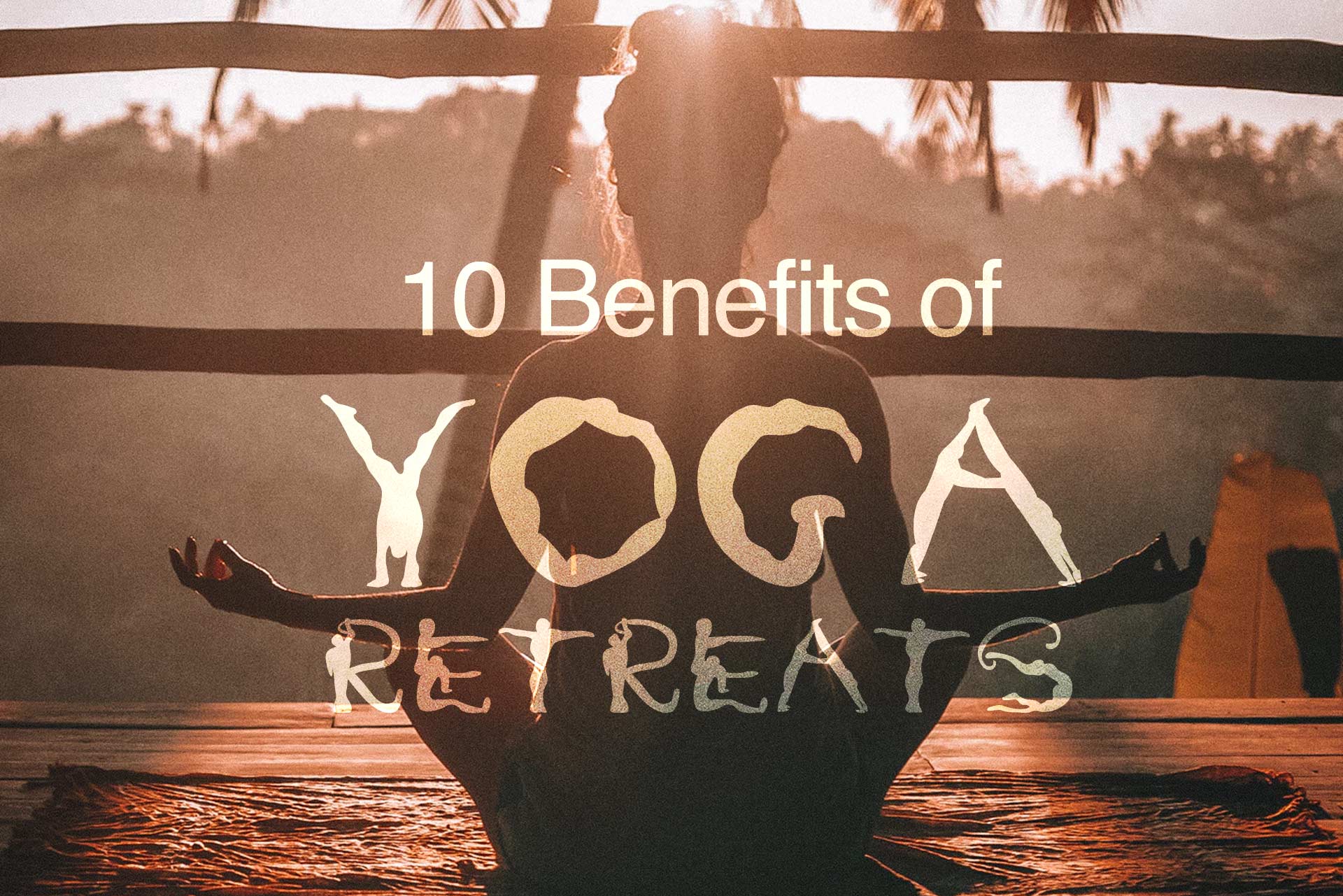 1. Practicing yoga to make it a part of your routine
If you are a beginner, making Yoga a part of your routine is a tricky task. But, when you attend a yoga retreat, you get a chance to include it in your routine. However, for the experts, yoga tour guarantees advancement and constructive impacts can be observed more quickly.
2. Get a new vision
A new destination provides an opportunity to discover a new world and new YOU. Experiencing the unknown is a hastened way to get new perspective towards life.
3. You'll start meditating
On a vacation, it is easier to meditate. No mobile phone buzzing or office reminders to meet deadlines. On yoga retreats, you feel alive, breathing fresh air and making the most out of present moment.
4. Digital media detoxification
Unplug from digital media. One of the best things about a yoga retreat is that it shuts off the connection between you and technology. The retreats often have the facility of Wi-Fi but you don't feel like tweeting, texting, updating status or posts or calling friends in a healthy environment.
5. You relax and de-stress
Sometimes, it's not the home where you relax. It can be a distant location where you are free from family, friends and work responsibilities. Being on a yoga excursion allows relaxing the body and being stress-free.
6. Developing healthy eating habits
A yoga retreat is often all inclusive, you get healthy meals without cooking it yourself, shopping ingredients or cleaning up. Everything is served on your platter. So, eating healthy cannot be easier than this.
7. Getting a break from bad habits
The only way to break a bad habit is to replace it with a good habit. Once you are out of your regular routine for few days, you develop new healthy habits and new behaviours to bring out your best.
8. Making new friends
Meeting and interacting with the individuals with similar interests give the pleasures to the core of your heart. Even if you are travelling solo or in a group, you get a chance to make new friends from different corners of the world with whom you may create an ever-lasting bond.
9. Getting back re-energized
Few days in heaven are always pleasant, we come back home with new energy and refreshed approach towards life. You return happier, healthier and re-energized to get back to your routine.
10. You deserve it.
There is always a first time for everything and when you haven't tried anything yet, you are ready with your excuses. The excuses can be about time, money or some circumstances but you really deserve a wellness vacation in India. There's a reason behind hard work and you can find excuses for what you should do or what you should not. The key to lead a happy life is deciding what do you want and then make it happen without excuses. A yoga tour package is an investment in yourself which will reap the benefits exponentially. So, go for it.
BONUS: A yoga retreat in Jaipur is coming up this November
Your heard it right. You can join an all inclusive 2 nights and 3 days yoga retreat in one of the most popular tourist destinations in India- Jaipur, pink city this November.
This yoga retreat in Jaipur is crafted to let you experience the wellness bliss and all of the aforementioned benefits. With yoga retreat for beginners and experts, it is definitely a golden opportunity to realize your dream.