NHS Survey recently released some unhealthy figures about mental health. As per survey, women and men reported to be suffering from severe mental health problems and the figures are shocking: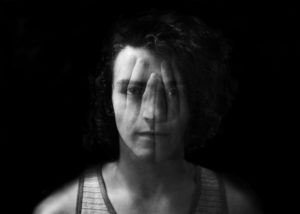 6% women aged between 16 and 24 were found suffering from post-traumatic stress disorders (PTSD), 19.7% self harm and 28.2% having bad mental health condition.
In men, the percentage was reported to be 4-5%. The study also revealed that post-traumatic stress disorders (PTSD) have increased three times from 4.2% to 12.6% between 2007 and 2014.
The soldiers who serve on border line tend to develop post-traumatic stress disorders (PTSD) between 10-30%. It is a gloomy fact that PTSD is emerging as a common problem for civilian women as for soldiers serving on border line. It is an alarming situation signifying a public health crisis.
What's the reason?
As per the reports, the responsible factors are as given below:
Domestic & sexual violence
Childhood trauma
Social media load
However, the major one is selfie phenomenon which causes self destruction, lack of confidence and the boost in false reality. In another survey by Psychiatric Morbidity, it was found that between 1993 and 2014, there was:
35% increase in the number of adults accounting symptoms of common mental health issues.
In UK, 17% people were found suffering from mental health issues.
It is heartening that patients are reporting the problems and seeking consultation but it is also exposing the dark truth of increasing number of sufferers. Social media was bombarded on the World Mental Health Day on October 10. People shared their challenges and their stories of sustainment. Public forums and articles were flooded revolving around the sensitivity of the topic. It was encouraging in part of reducing stigma and taboo around mental illness.
What's the solution?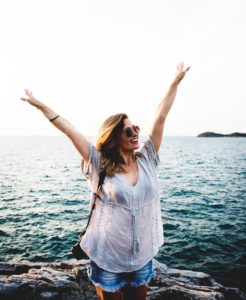 There is an immense need of finding a radical change to address all these issues and redefining the 'normal'. A more preventive and pro active healthy society is the need of the hour and the inheritance that we are leaving for our next generation should not be overlooked. If we compare today's generation, we can agree to the following points:
This generation travels more frequently and as compared to other generations they travel 4.7 times more in terms of business and 4.2 times more in terms of leisure.
They like to take care of themselves and understand the importance of good health.
They are positive, liberal and having a good sense of global citizenship.
It is depressed reading but there is a solution and the solution is travel. It has been observed that travel links detox the social media users digitally. Of 24X7 connectivity, it is important to take a break and be aware of the fact how much better we grow and feel when we return from wellness related travel.
At this moment, the demand of wellness related travel is booming. This generation wants to live a healthy life and this is the reason the conjunction of wellness and travel is gaining momentum. It hasn't been so long when having spa was more of a luxury but now it has become the necessity through travel experience.
The upshot
With the love for travel, will this millennial generation be more influenced by what they experience outside their living environment? Well, the future is not too far.